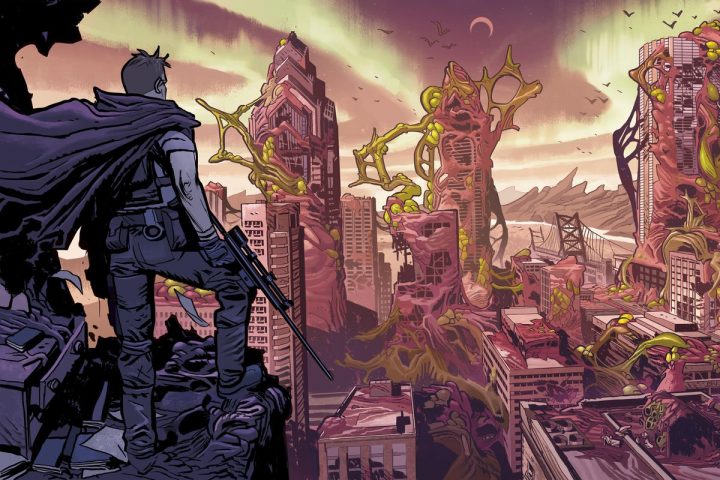 Oscar nominated actor Jake Gyllenhaal (Brokeback Mountain, Nightcrawler) has signed on to star in the big screen adaptation of the graphic novel Oblivion Song. The comic was created by Robert Kirkman and Lorenzo De Felici, and it has been picked up by New Republic Pictures. Gyllenhaal's production company Nine Stories will produce the film with Riva Marker and Kirkman via his shingle Skybound Entertainment. Her's the synopsis:
"Oblivion Song" chronicles Nathan Cole, a man who makes daily trips to try and rescue those still living in Oblivion, an apocalyptic hellscape in Philadelphia that was lost a decade prior, along with 300,000 of its citizens.
I have read OBLIVION SONG. It IS NOT a Graphic Novel. You can BUY it as a Graphic Novel now, but it was a COMIC BOOK SERIES. I read the first 24 issues (in 2018-2019) and I thought it ended. It was a complete 24 issue story arch that had a clear ending. But now I have seen that a NEW story arch was created in June of 2020. The comic book is still going, but ending in November 2021 at issue #36. A lot of people wanted this comic book adaptation to be done in a series, which I agree, but as far as Jake Gyllenhaal goes, he's looking at a trilogy movie here. In any case, I really enjoyed what I read, and this will be a great movie adaptation.