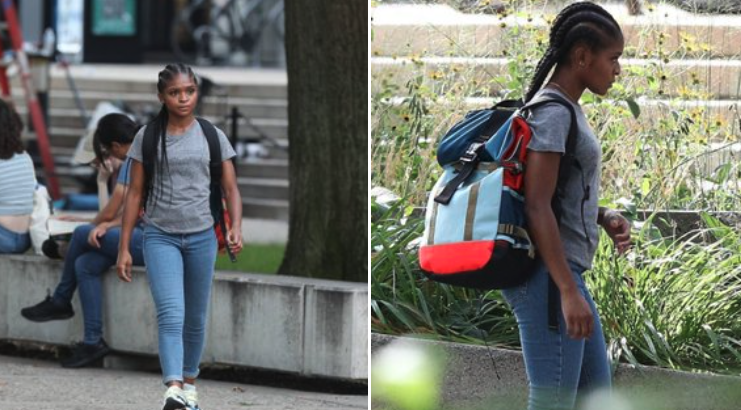 "We're shooting Black Panther: Wakanda Forever right now, and the character of Riri Williams, you will meet in Black Panther 2 first," Marvel Studios President/Marvel Chief Creative Officer Kevin Feige recently confirmed. "She started shooting, I think, this week before her Ironheart series."
Created by Brian Michael Bendis, Mike Deodato, Eve Ewing, and Kevin Libranda, Riri Williams debuted in 2016's Invincible Iron Man #7. The character is a 15-year-old teenage genius who uses her immense intelligence to reverse-engineer Tony Stark's armor, eventually taking up the moniker of Ironheart.
Of course, in the comic books, Riri Williams actually REPLACES Tony Stark as Iron Man, before becoming Iron Heart. I guess Kevin Feige doesn't want to touch that with a 50 foot pole, so they are just jumping straight to Iron Heart. But make no mistake faithful reader, this is just the start of replacing characters with minorities, females, or both. Welcome to 2021 WOKE AMERICA! Congrats! YOU DID IT! If were up to me, I'd pry your eyes open a-la Clockwork Orange and MAKE you watch this Y.A. woke crap, because let's face it, you say you want it, you get it, and yet you won't watch it.
And let's remember, the comic books did this in 2016. NO ONE BOUGHT THE BOOK! Marvel spun off Iron Heart into her own book, and no one bought that! Marvel just eventually brought Tony back from the dead, but Feige doesn't have that option. I guess Feige isn't as smart as he thinks he is, not learning from Marvel's woeness experiment from the comics.