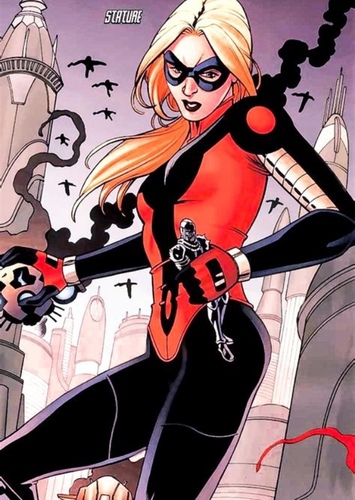 Kathryn Newton ("Freaky" & Netflix's "The Society") is apparently ready to fight by her Marvel Cinematic Universe dad's side as Stature, a hero with the ability to grow to superhuman proportions. As I have often stated on the site, Marvel Studios seems set to launch a kid's version of superheroes set to take over the MCU in Phase Four and Five, or maybe just all on Disney+.
The actress teased her (maybe) new superhero stature by commenting on the announcement on her Instagram, saying "Last night I dreamed I was a superhero."
While not an outright confirmation Cassie will become Stature in Ant-Man 3, it does seem more likely now.
What is Ant-Man 3 called?
"Ant-Man and the Wasp: Quantumania" is the official title of the film, with Paul Rudd, Evangeline Lilly, Michael Douglas and Michelle Pfeiffer all coming back.
When does the movie come out?
In a post on her Instagram account that featured the film's logo, Pfeiffer revealed the year of the movie's release by stating, "Ant-Man and the Wasp: Quantumania. Coming 2022!" However, Pfeiffer has since deleted that information and replaced it with a new post lacking the date.